GIVE THANKS TO THE FUTURE FEMALE LEADERS OF THE WORLD
Empower them with the right skills through education
Empower them with the right skills through education
girls enrolled in schools
children with
improved learning
Lend a hand to
Educate Girls

and change the face of the world!
Preeti* (8) and her family, from a remote village in rural India, had to collect wood and waste on roads and forests to earn a penny. The entire community, including children, is dependent on collecting waste for their livelihood. Every time Preeti saw a school-going girl, she secretly wished to go to school but knew that it was a distant dream for her.
Educate Girls team identified her as an out-of-school girl and spoke about the ripple effects of education. After multiple discussions and interventions, Preeti's family was finally convinced. Preeti was enrolled in Grade 1! She never misses a day of school and aspires to be a Police Officer in the future.
Preeti became the first girl in her community to attend school, and has inspired many girls to follow her footsteps.
*Name changed to protect the identity of the minor.
Be their reason to be joyous!
I'm supporting girls' education with a gift in the following amount
500 donors support this charity.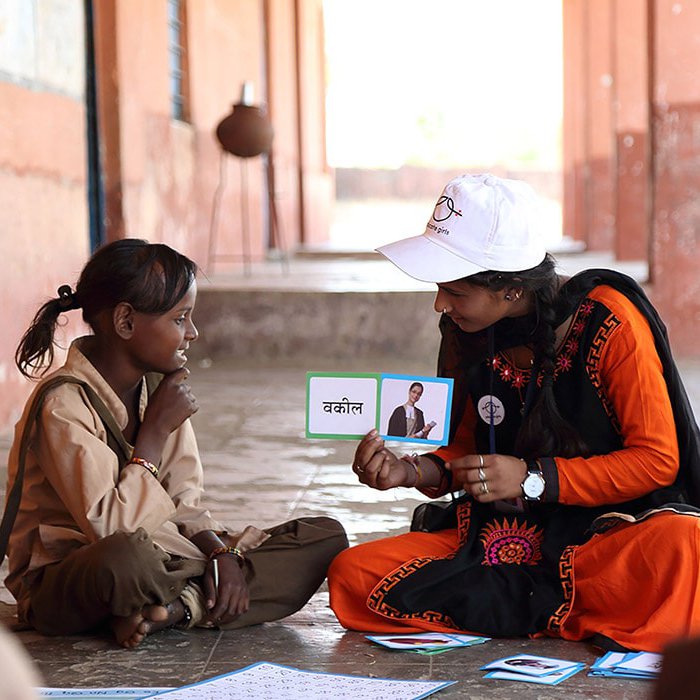 Spread the Joy of Education!