10 Celebrities Campaigning For Girls' Education
Across the globe, a lot of primary school-aged girls are not in school right now. As per the law, all children deserve equal education opportunities. But even poverty is sexist at times. Across the globe, the percentage of girls among out-of-school children is higher. This is because a lot of girls are denied their basic Right to Education.
Every girl out there has the potential to be anything she wants, they have the power to invent world-changing technologies and even revolutionize an industry. When allowed to learn, girls are less likely to become child brides and have greater economic opportunities for the rest of their lives. Schools help girls to learn, interact, grow, and build confidence. Increasing access to education is also one of the best solutions to combat poverty.
To ensure that every girl child attends school is an ambitious goal, but it is something that the world needs and we all should strive to achieve.
Hence, girls' education is supported by several celebrities as well around the world, who have come forward to advocate the need for girls to learn. Their support helps ensure that girls and women from the minority communities are not left out and can come out of the vicious circle of poverty.
Today we will share about 10 generous celebrities around the world who are standing up to support girls' education and fighting to keep them in schools.
1. PRIYANKA CHOPRA JONAS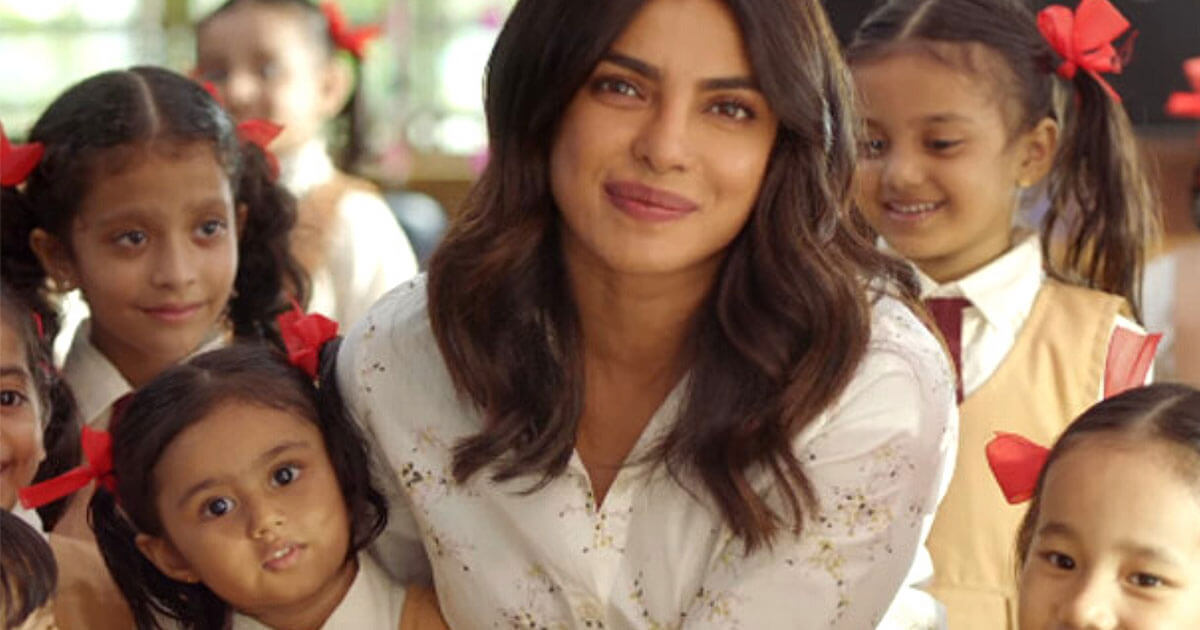 Priyanka Chopra Jonas along with Freida Pinto launched a multi-level global campaign in 2014 known as 'Girl Rising'. It was a documentary film featuring seven other Bollywood actresses to spread awareness about the importance of girls' education. Priyanka wants to break the common stereotypes that girls are tied with, especially in developing countries.
She believes that no work is gender-specific and hence girls should also get an equal opportunity towards shaping a better future for themselves. The campaign initiated by Priyanka aims at creating awareness amongst the females of remote and excluded communities and creating a tangible change through dialogue and action.
Appointed as the UNICEF Goodwill Ambassador in 2016, Priyanka has been promoting the cause of 'Child Rights' and 'Girls' Education' for more than a decade now. She also supported the U.S. movement "Day of The Girl" which outlines the importance of girls' education for the individual, society, and the world.
2. RIHANNA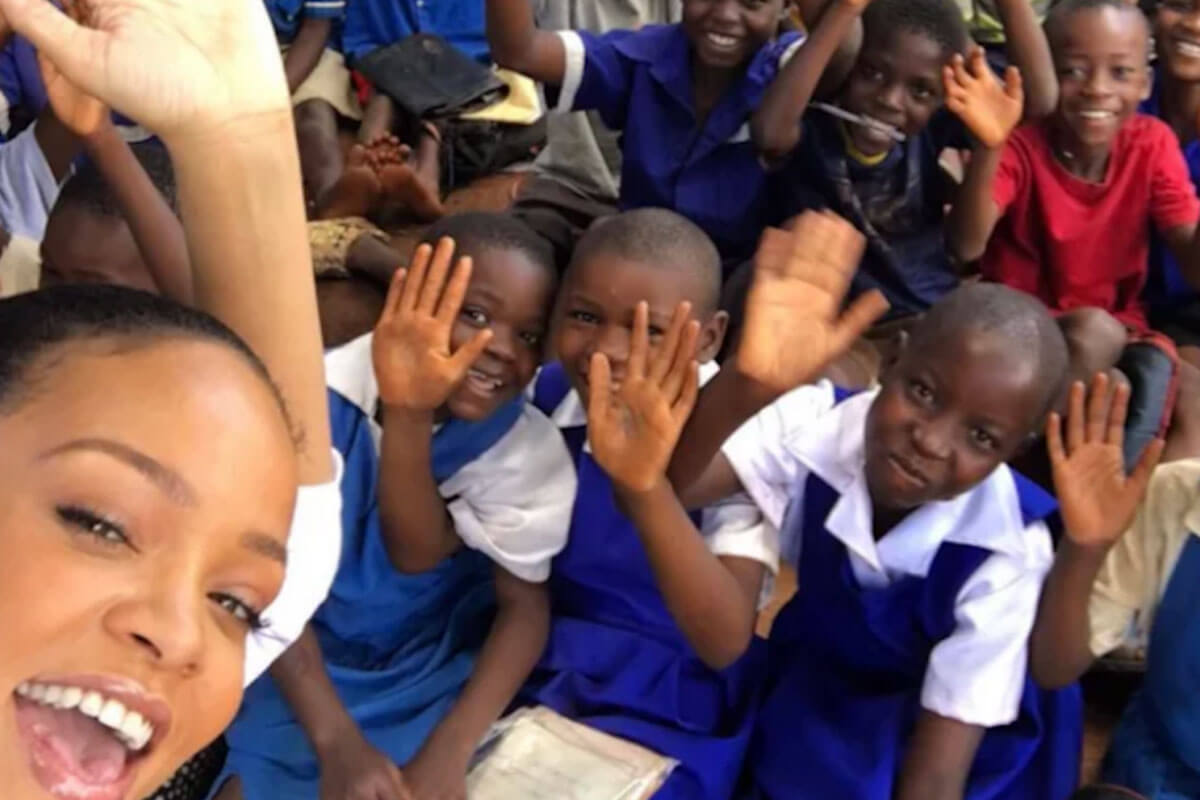 Rihanna is supporting education initiatives for girls across the globe. Her recent fourth Diamond Ball, a charity event that supports the global relief and education program of Rihanna's Clara Lionel Foundation, raised nearly $6 million.
In the past year, Rihanna also became the Ambassador for the Global Partnership for Education (GPE) which is a non-profit organization funding basic education for children in over 65 developing countries. Through her collaboration with GPE, she has been able to support thousands of girls in Malawi to matriculate through secondary school. She also regularly donates to ensure better health among children.
3. GINA RODREGUEZ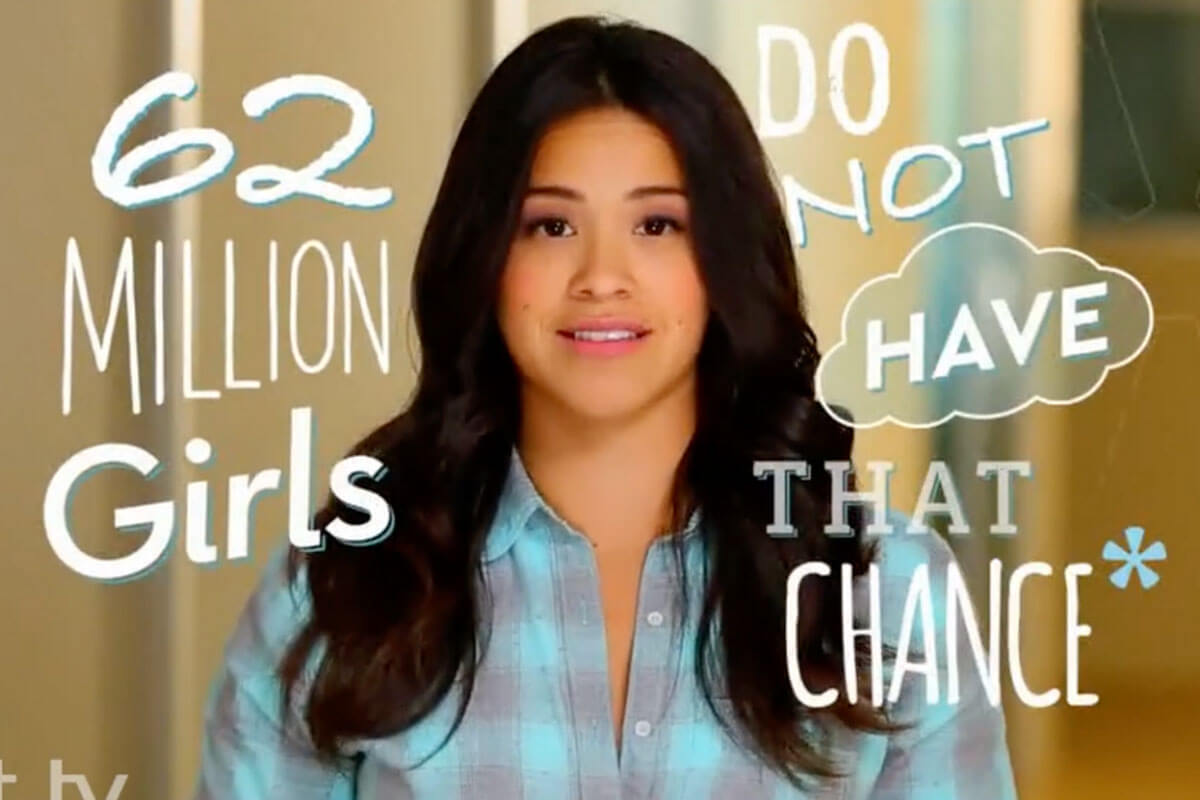 A celebrity who is known for her award-winning performance in "Jane the Virgin" has long campaigned for many causes focusing especially on the education sector. Rodreguez admits that education today is very expensive, and she wanted to do something for her Latino community. Once Gina came to know about a girl from the US who had to leave school because of her family's poor economic conditions, Gina stepped up and funded the girl's high school tuition fees for Princeton University.
Her latest mission is to put an end to "period poverty" and stop the effect it has on young girls' school attendance and education opportunities. A lot of girls in many parts of the US have to miss school because of many economic factors such as lack of access to products like sanitary napkins. Recently she partnered with a brand to bring attention to period poverty that aims at donating 15 million period products to school girls across the US so that they do not miss their school after hitting puberty.
4. SACHIN TENDULKAR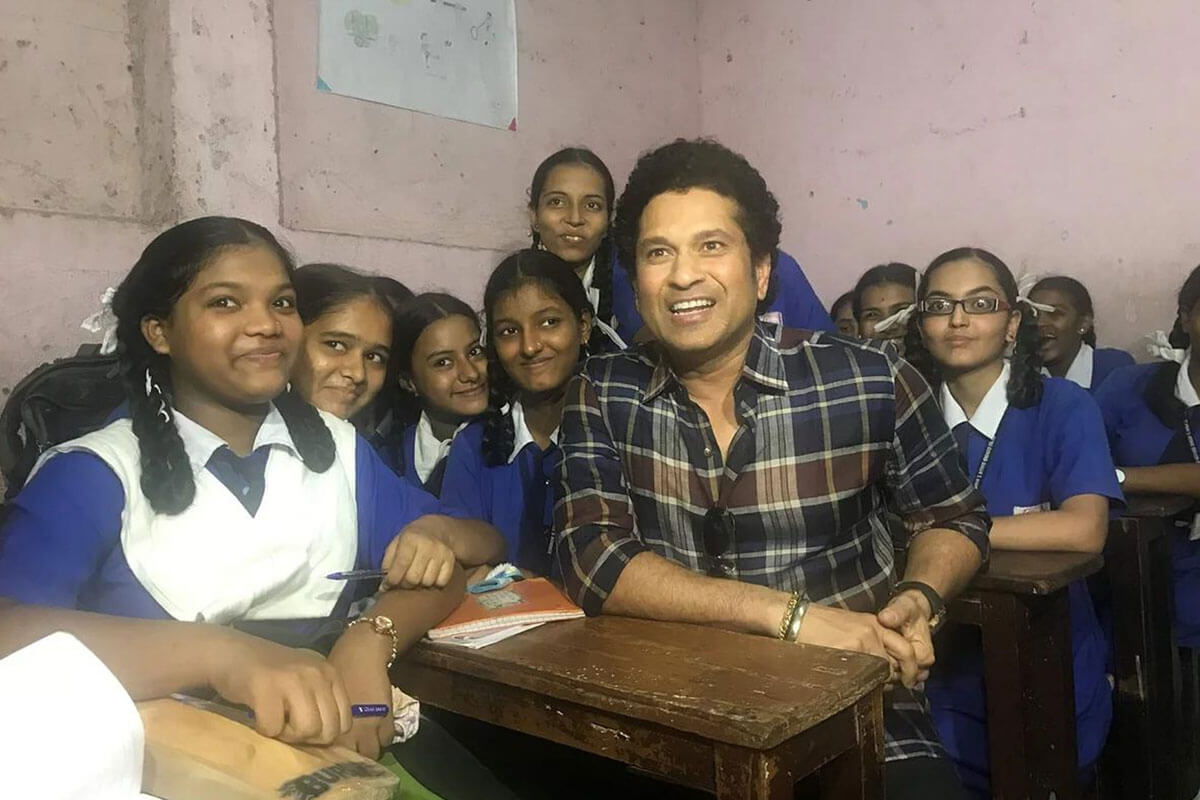 Sachin believes that his achievements in life materialized only because his parents supported him as a young child. He wants parents and communities to see daughters as an asset – an individual capable enough to stand on their feet and contribute to society.
Girls do not deserve to be considered as a burden or to be married as soon as they are thirteen. Sachin believes that there should be an equal platform for every child and the parameters should be the same for girls and boys. Sachin is doing his bit for the cause by supporting UNICEF as its Goodwill Ambassador and motivating parents to support their girls.
Easing the financial burden on poor parents by contributing towards girls' education is one of the ways of raising a generation of strong girls. Along with this, we must address the concern of parents and engage them in making this change possible.
5. ANGELINA JOLIE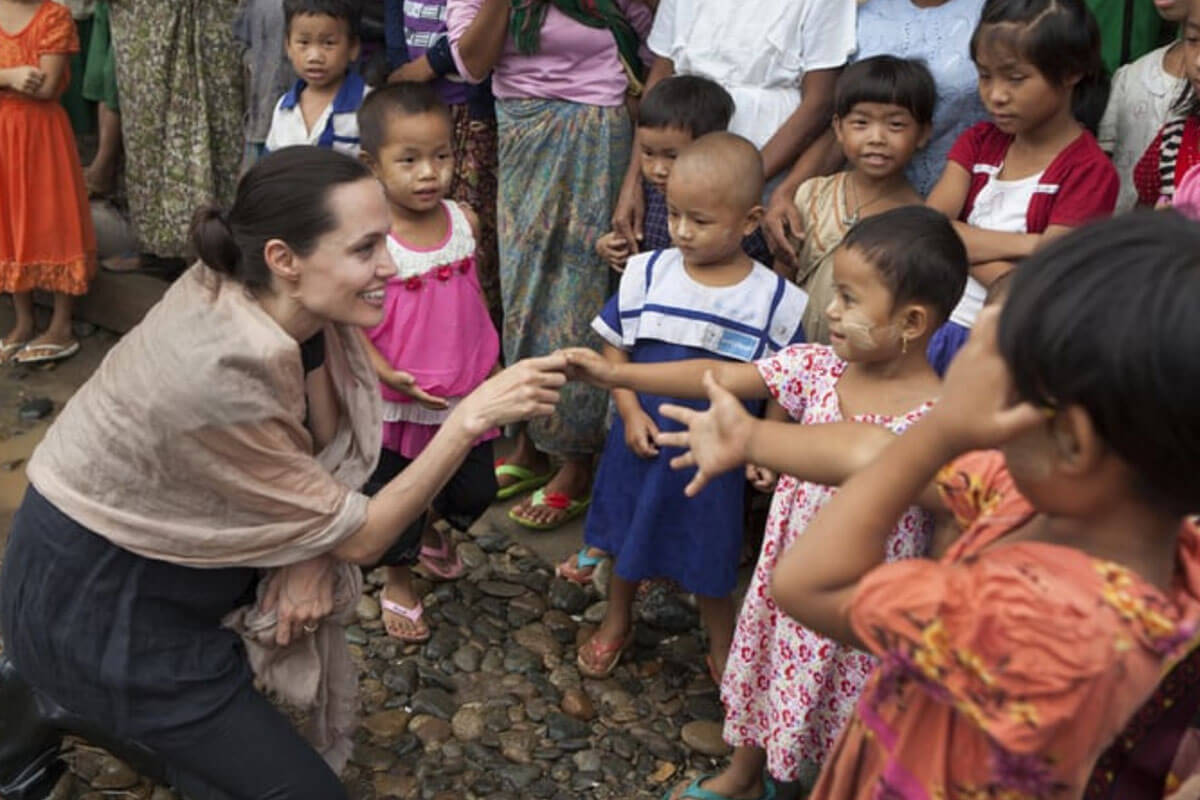 The boost in the education of girls in the refugee areas of Qalai Gudar has been possible only because of the school built with the support of Angelina Jolie. Angelina had visited Afghanistan two years ago and was deeply moved by the desire of Afghan girls for education. She immediately offered a donation to UNHCR to build a school for the girls of Qalai Gudar.
Supporting girls' education is one of the ways in which Angelina is giving hope to the refugee girls. The school was started in January 2021 and it has already been making a change in the community. It has motivated parents to take a pledge to delay their daughters' marriage to allow them to finish their education first.
At a virtual event, she also called on the world to invest in the education of refugee children. As Jolie pointed out, investing in education for refugees will allow the entire generation to learn, develop, and shape a better life for future communities.
6. SHABANA AZMI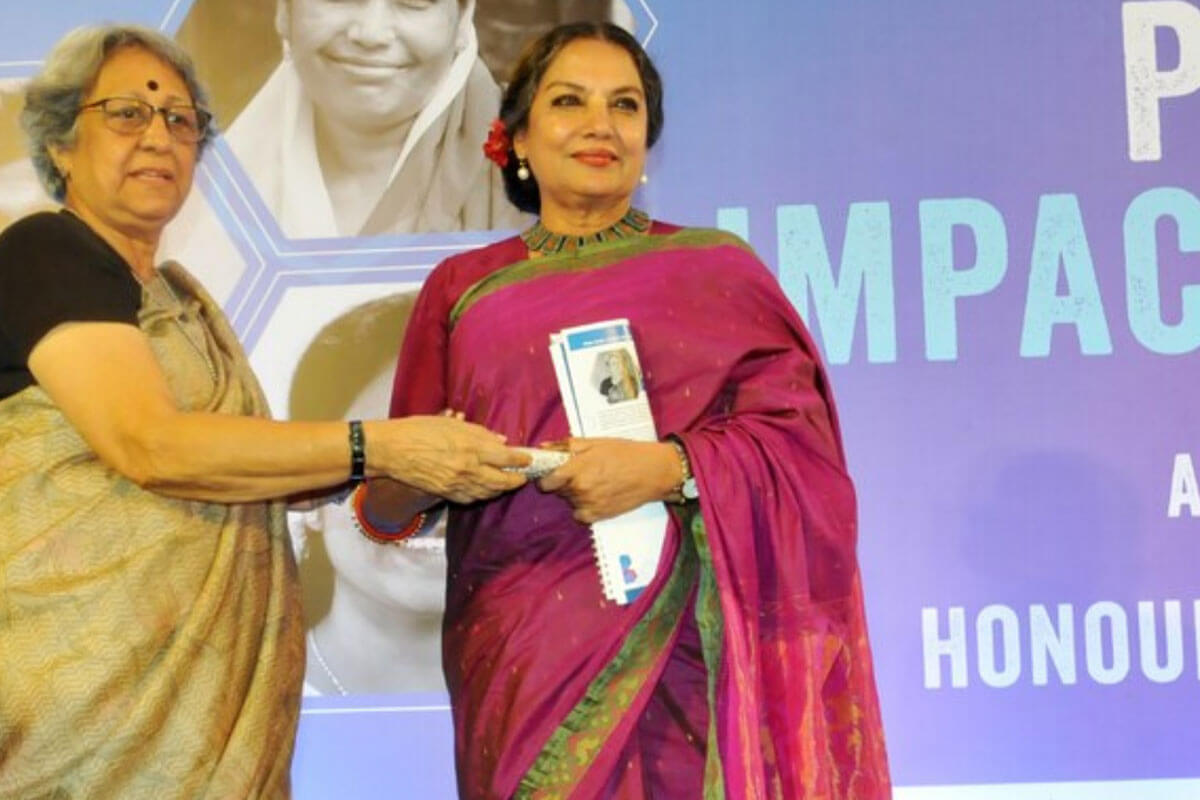 Shabana Azmi has always been volunteering and campaigning for many social causes, including women empowerment. She believes that while talking about women and leadership, we must figure out various ways in which we can achieve this. According to her, providing access to education is the most important way.
She runs the Mijwan Welfare Society to support the cause of girls' education. She believes that educating girls means giving equal opportunity and equal access to everyone. If given access to high-quality education, girls will not only march shoulder-to-shoulder with men but will also surpass them. She also stresses the role that educated women should play in society. If a woman is in a position of power, she should take other women along with her.
Shabana believes that to hope for a better future that facilitates more women, we must start taking the initiative today.
7. LADY GAGA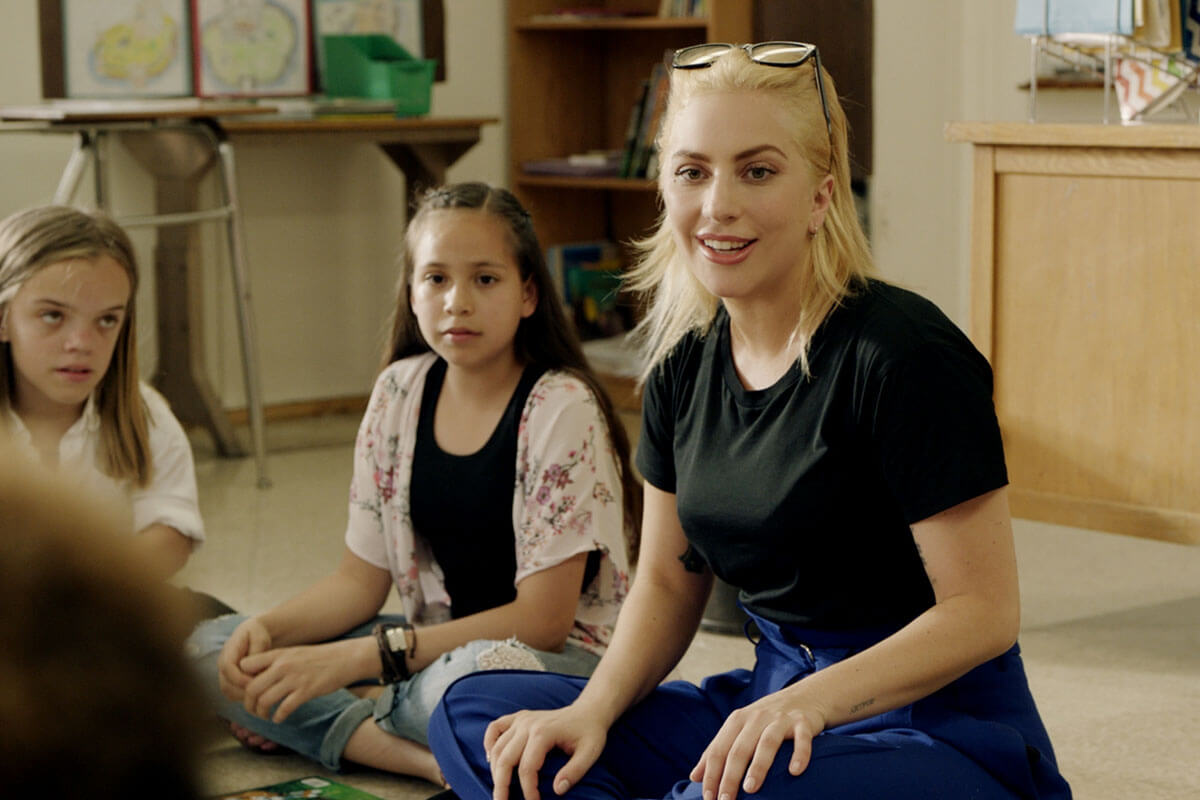 In recent times, Hollywood stars have pulled together to lend a collective voice against some social and political issues.
Lady Gaga believes that her education has helped her to get where she is today, and now she has the power to help millions of girls. Hence, she has signed in to support the education of poverty-stricken girls around the world. She is an advocate at ONE Organization which aims to campaign for access to education to more than 130 million girls in various countries.
Women are the most prominently impacted ones by a lack of their basic right to better schooling. Lady Gaga advocates that all children deserve an equal shot at education and if you can help them get it, then you should!
8. NATALIE PORTMAN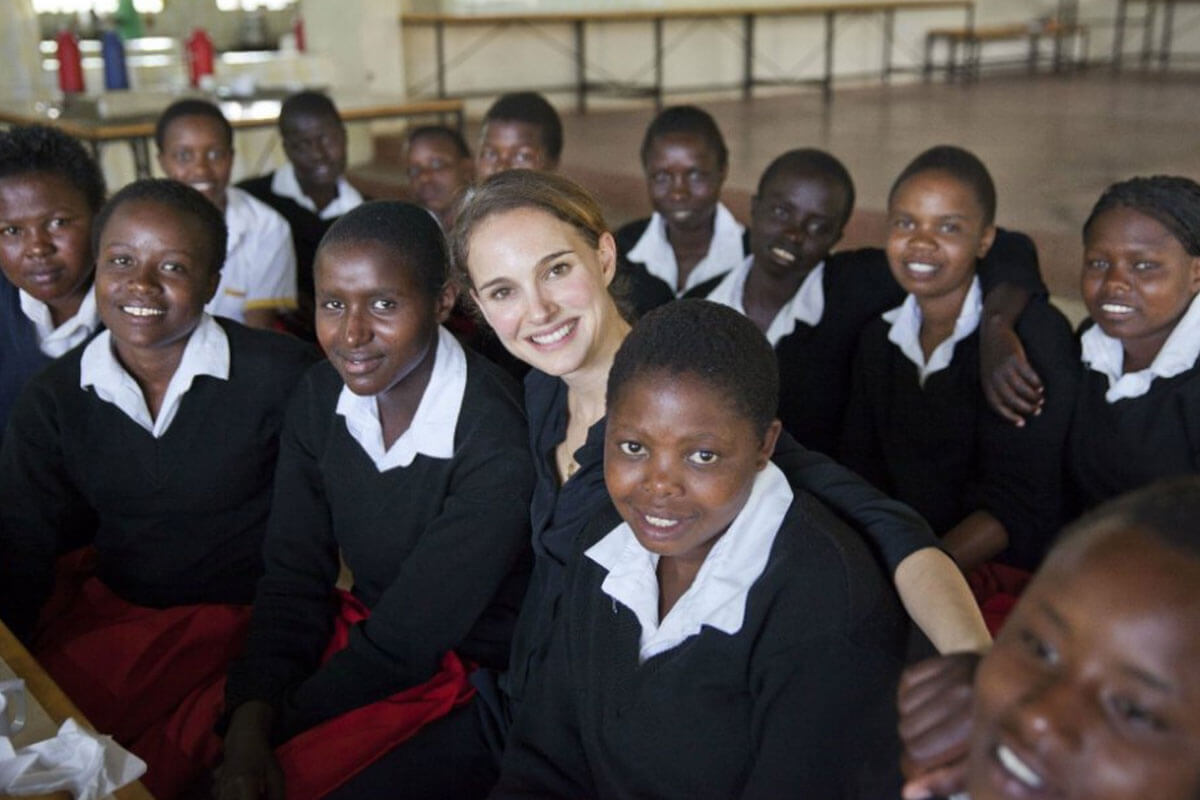 Actress Natalie Portman is trying her best to empower women by educating them. Because of her interest in girls' education, she has associated herself with 'WE' – previously known as 'Free The Children' that works hard to educate young girls.
WE creates a sustainable system that provides not just a school for education but also helps with medical facilities. In association with WE, Natalie has helped in sending many young girls to school and brought them one step closer to achieving their dreams. Natalie had also supported WE's 'Power of a Girl' project that raised money to build schools for poor girls in developing countries like Kenya, China, and India. The campaign received a lot of support from youngsters, especially from North America, who actively participated in the campaign to make it a big hit.
9. RATAN TATA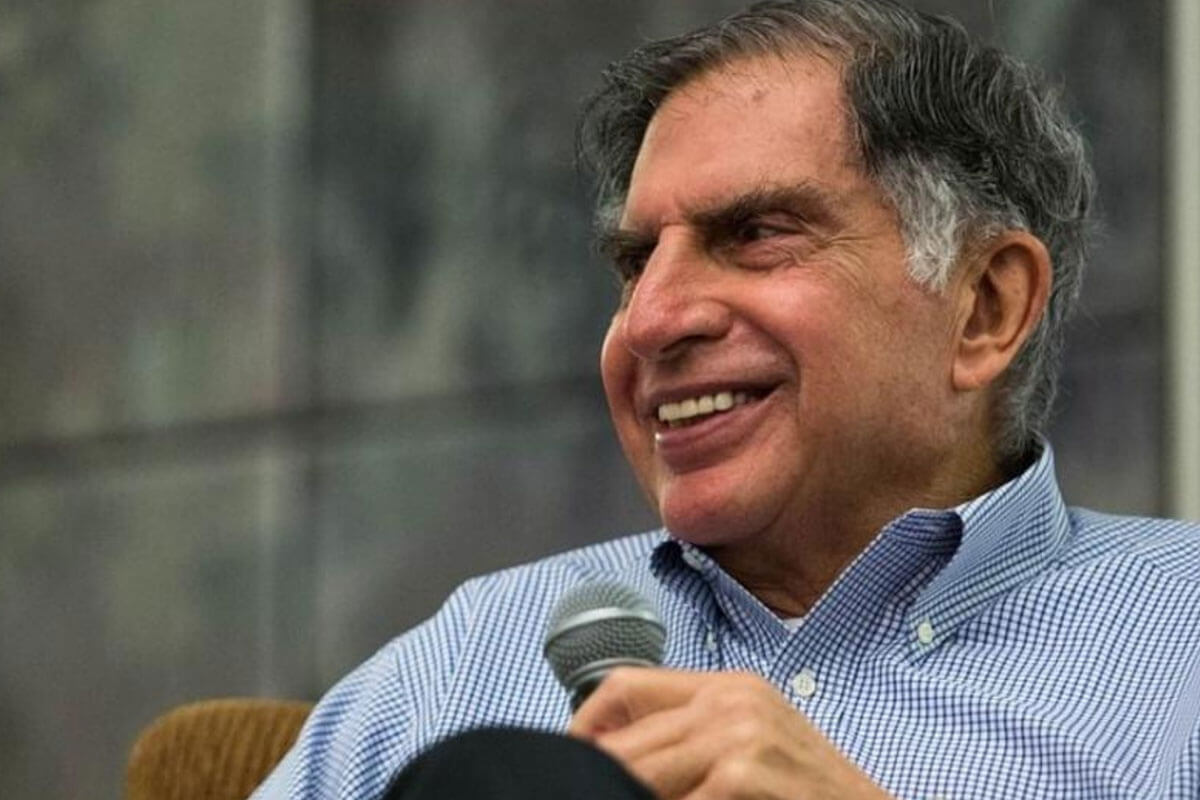 Ratan Tata believes that the strength that India has as a country of young developing minds cannot be marshaled to its full extent in the absence of high-quality education opportunities for girls.
He remembered that on many occasions when his car got stuck in traffic. He would come across young girls selling books and magazines to help their parents earn a living. The look in their eyes was appealing and he could see great intelligence and brightness in them.
These incidents pushed him to develop many learning opportunities for girls. He has donated to many NGOs and schools to support their programs for girls' education in the remote and excluded areas of India. His generous contributions aim to transform young girls into well-educated and empowered women who can contribute to the country's development.
10. SERENA WILLIAMS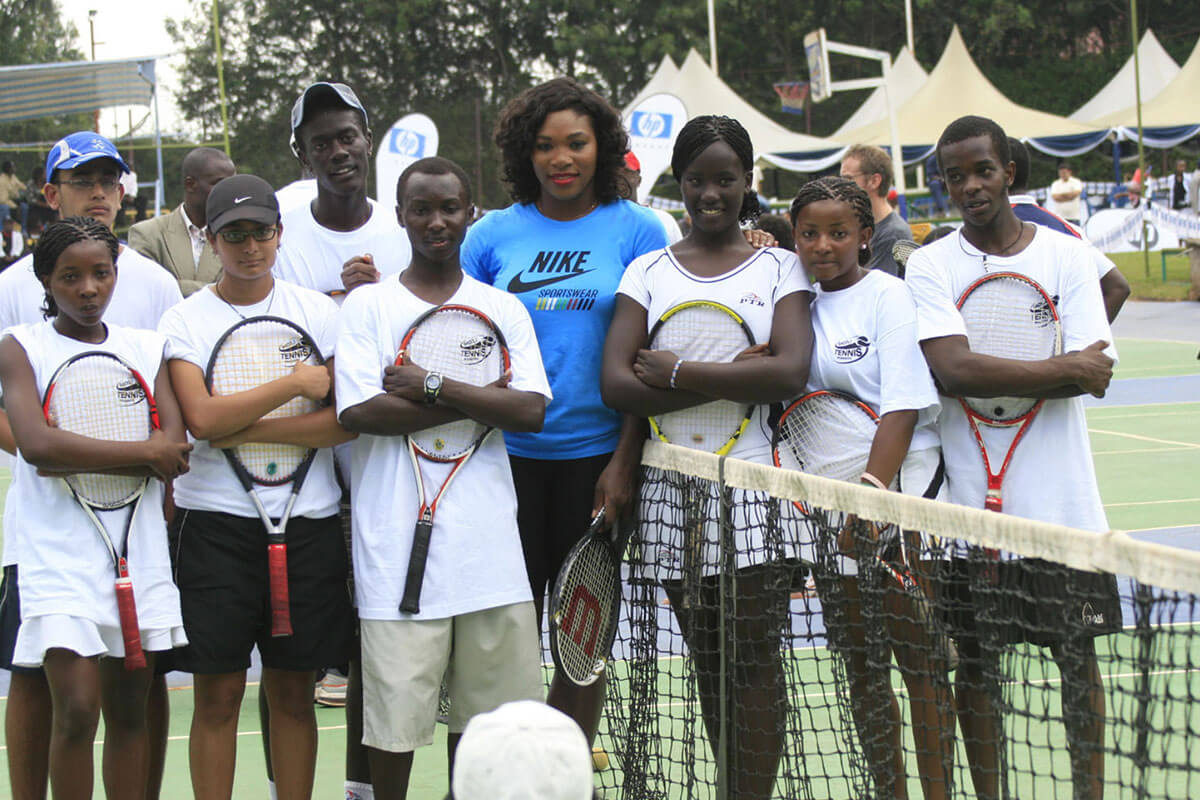 Serena used to keep matchbooks in her bag in which she would write affirmations to read to herself before any match. One such affirmation was 'Work in Africa, help young girls'.
Now she has been able to do that. The Salt Marsh Primary School in Jamaica is one of the several schools funded by her. The others are located in some parts of Kenya and Uganda. This was the step she took towards fulfilling her dream of ensuring equal access to education for everybody.
To support gender equality in access to education, Serena's schools maintain a 40-60 ratio of girls to boys. She is working towards achieving a 50-50 ratio where girls have equal opportunity as boys do.
We at Educate Girls believe that those who can step up should support and ensure that every single girl around the world is educated. These generous people are lending a hand to the girls in need and are impacting many lives. Although, we as individuals need not be rich or powerful to make a difference. We just need to care! We encourage you too to contribute towards girls' education and help girls to shape their future better.