10 Inspirational Indian Female Leaders
Since time immemorial, Indian women have come a long way by overcoming all odds and challenging adversities. Many have broken the glass ceiling and are now proving their mettle on the global platforms. The challenges and circumstances varied with time but the grit and determination that is intrinsic to womanhood have remained constant and have only grown stronger with time.
As the world is moving forward, women today are leading society. The time that went by saw several Indian-origin women rising to the top. Not only did these women break the age-old patriarchal norms but also excelled in what was traditionally considered male-dominated fields.
Indian women too have ruled the roost in many fields for quite some time and have included their names in the lists of achievers.
We bet, it wasn't easy! Believing in self is difficult especially when you have been discriminated against since birth. Many backward communities do not favor the idea of educating their girls. They believe that girls are a responsibility that should get rid of, as soon as possible. Instead of educating girls, parents believe in marrying girls right after they hit puberty.
Many young girls across the world are fighting for their basic rights, they are trapped between patriarchal authoritarianism and the storm of liberation and self-acceptance. But, fortunately, many of them are rising and stepping out with a strong mindset of getting educated and succeeding in life.
Here is a list of 10 Indian female leaders who have been shattering glass ceilings, and inspiring many young girls to pave their own paths.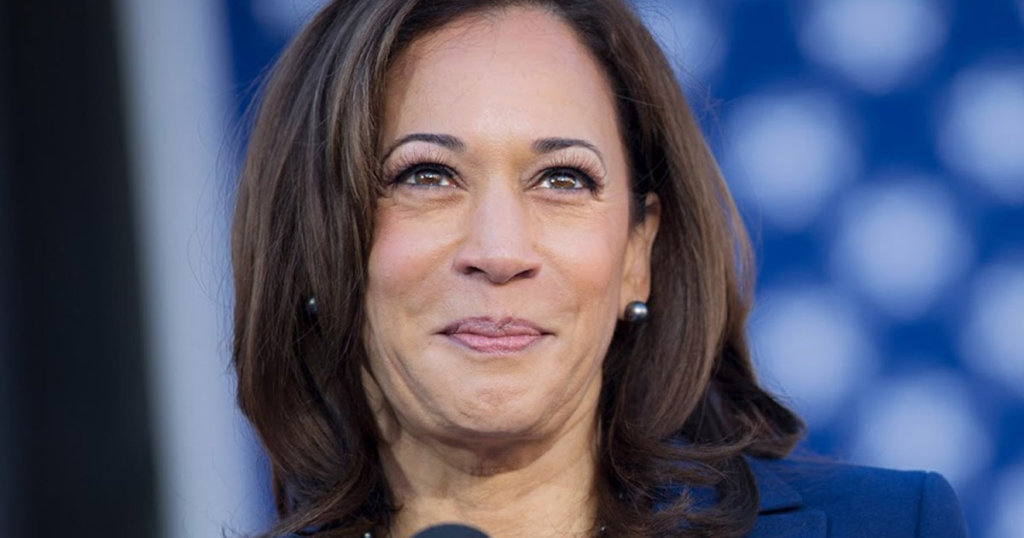 "Every little girl should know that you are going to lead, you are brilliant, you are strong. Remember that always". – Kamala Harris
Kamala Harris is the first female, black, South Asian Vice President of the United States. Her tireless ethics of work, unapologetic ambition, and desire to achieve what she dreams of is what inspire young girls the most. Harris has always been a champion for equality and fights boldly against any form of discrimination based on gender, age, caste, and color.
She mentioned in one of her interviews that if a girl is focused on doing something then nothing can stop her in life. She is the result of a loving family, led by a powerful mother. Kamala believes that a strong woman can raise a daughter having leadership skills as she will never sacrifice her girls' education for anything. Today she encourages other women to lead. She wants all the young girls to dream big, lead with conviction, and see themselves as the superheroes of tomorrow.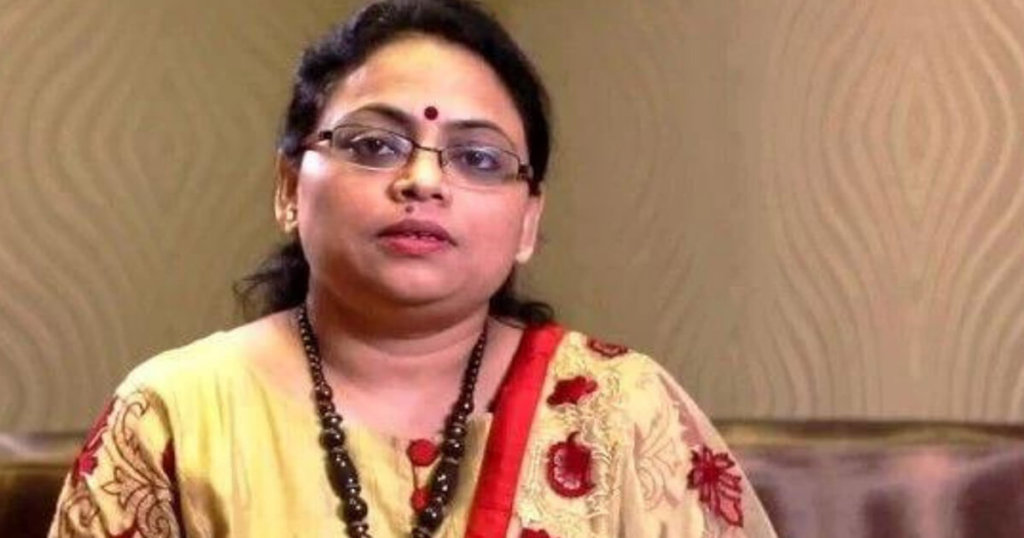 "To excel in life, women need an environment that understands their specific needs, trusts them, and supports them. It's high time that India should start educating more girls." – Ritu Karidhal
The first woman to ever make us believe that going to space is not just a dream was Kalpana Chawla and carrying her legacy in a different segment of Astronomy is Ritu Karidhal. Ritu is known as The Rocket Women of India.
She led the ISRO's Mars mission as the Deputy Operations Director. Born and raised in Lucknow, with little or no coaching centers available near her for aerospace engineering, she was left up to her own will and determination to succeed.
Growing up, she gained her knowledge through newspapers and any articles she could find about NASA and ISRO. After her post-graduation, she applied to ISRO and got selected. She has worked on several projects including the famous Mangalyaan, where she carefully created the autonomous brain of the craft so that it could automatically learn how to fix errors and malfunctions.
She has also been the recipient of many awards including the "Young Scientist Award in 2007 by Shri Abdul Kalam, then The President of India", "The ISRO Team Award for MOM in 2015", "The ASI Team Award", "Women Achievers in Aerospace, 2017" and many more.
The room for women in the Science field has always been scarce. Ritu creating her space and bringing her team of largely female scientists to the limelight has been huge for all the women in Science in India. Her unwavering determination and hard work have inspired many young women to aspire to become scientists.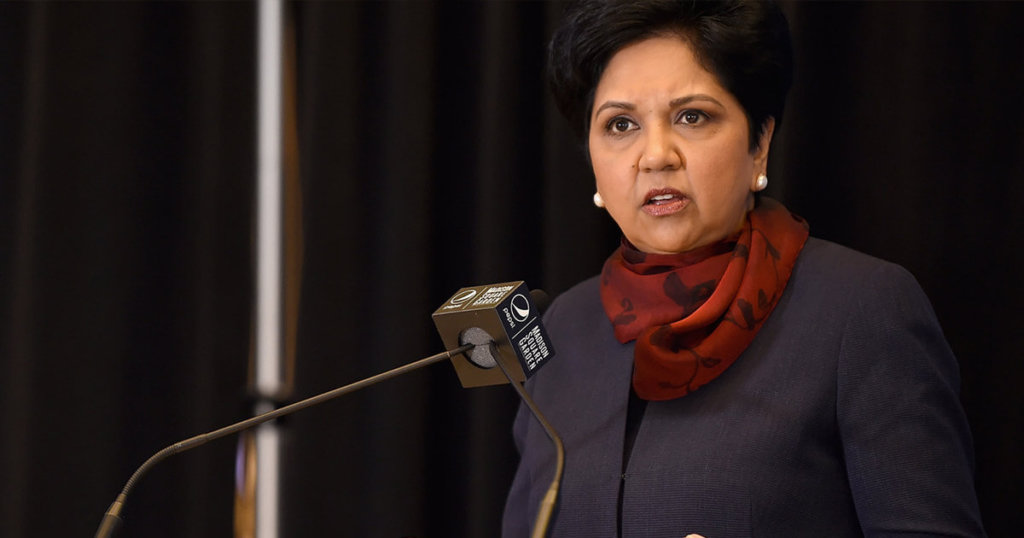 "Leadership is hard to define and good leadership is even harder. But if you can get people to follow you to the ends of the earth, you are a great leader." Indra Nooyi
When Indian girls were taught to get married, Indra Nooyi was breaking all odds and barriers. She was preparing to conquer the world by becoming the first female CEO of one of the world's largest companies – Pepsico. Her journey paves the way for many Indian women in the business and corporate world.
After completing her master's degree in business administration in India, she moved to the United States and received an additional master's degree in Public and Private Management from the Yale School of Management in 1980. For the next six years, she worked as a consultant for the Boston Consulting Group.
She began working at a young age and strongly believed that one should acquire knowledge as much as possible and seize every opportunity that life presents. Marking her words, many women look up to Indira to achieve heights.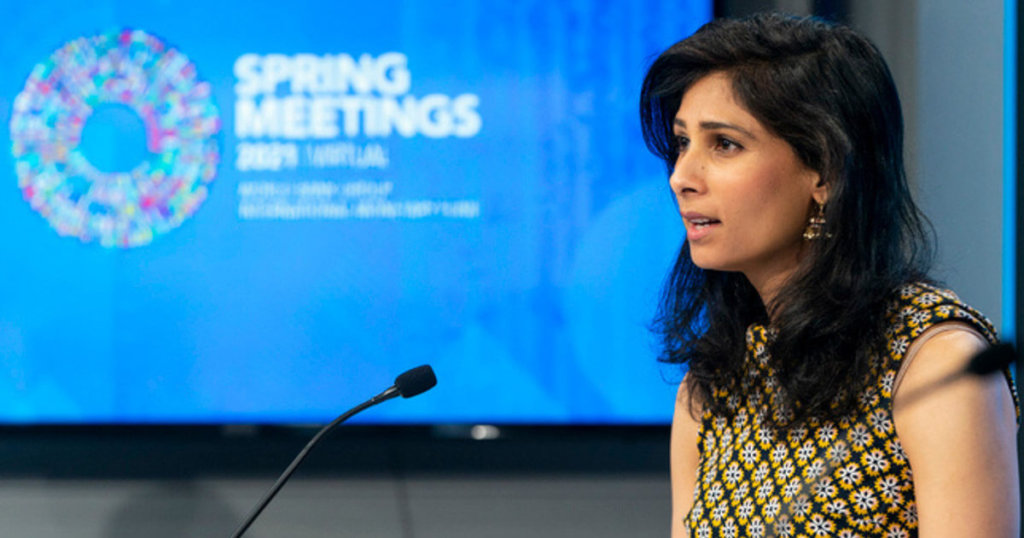 "Every family should support their daughters as being born a girl, it matters a lot what family you are born into!" – Gita Gopinathan
Indian-born Gita Gopinathan is the chief economist of the International Monetary Fund (IMF). A technocrat and author of several books, she has written research articles on emerging markets, trade and investment, stock market, and international financial crises. Gita is also a professor of Economics at Harvard University.
She joined the University of Chicago's Booth School of Business as an Assistant professor in 2001. After nine years of successful teaching, she moved to Harvard and was appointed as a tenured professor. Currently, she is serving as an advisory member at the US Federal Reserve Bank and a co-director of the International Finance and Macroeconomics Programme of the National Bureau of Economic Research.
In 2011, Gopinathan was chosen as a Young Global Leader by the World Economic Forum (WFF). She was named one of the top 25 economists by the IMF in 2014. She received the Distinguished Alumnus Award from the University of Washington in 2017 and in 2019, Foreign Policy named her one of the Top Global Thinkers of the year. The Indian Government also awarded her the Pravasi Bharatiya Samman, the highest honor conferred on the overseas Indians.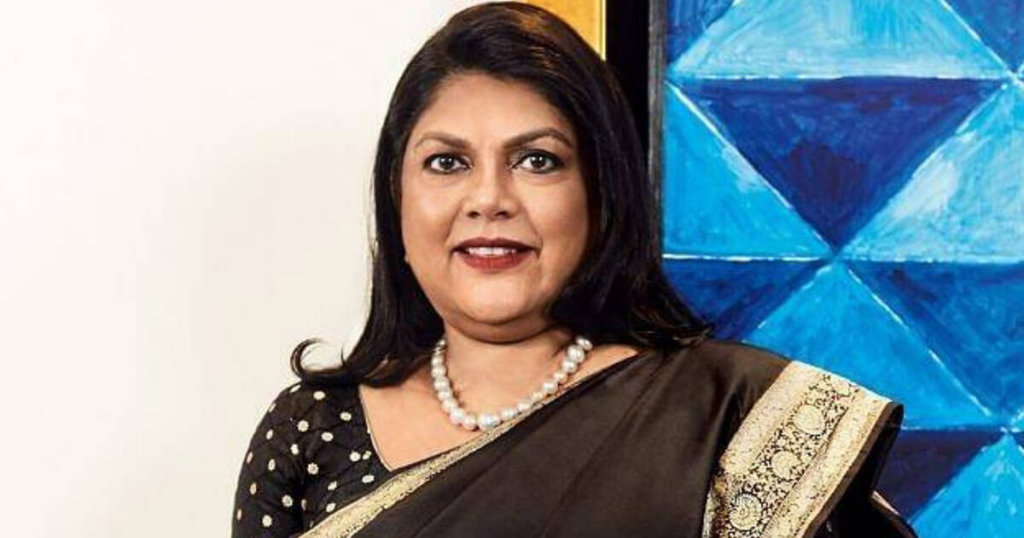 "More women need to embrace education, build networks, and learn skills across functions". – Falguni Nayar (The women behind Nykaa)
Falguni Nayar is the billionaire founder of the online beauty products retailer Nykaa. The empire she has built started with a humble beginning, but now stands tall at an evaluation of USD 25 million (INR 200 crores)! The brand also made a successful debut in the Indian stock market in November 2021.
Falguni was the Former Managing Director at Mahindra Capital, from where she moved on to pursue the dream of becoming an entrepreneur. Her choice of leaving a fruitful career and entering the world of entrepreneurship was driven by her love for makeup and her curiosity to explore online marketing platforms. At an age of 49 years, she launched Nykaa and soon her net worth rose to USD 6.5 billion. Nykaa was also awarded the prestigious label of 'unicorn startup'.
She believes in thinking big, but starting from small. Her success story is a testament to the fact that with education and support, women can conquer any field. Falguni always stressed the need for women to come out of their shells and be confident to handle both professional and personal lives with equal panache. She believes that if a woman with strong determination and willpower aims to do something, she will definitely achieve it. Her story is an inspiration for all the girls who dream to make it big in life.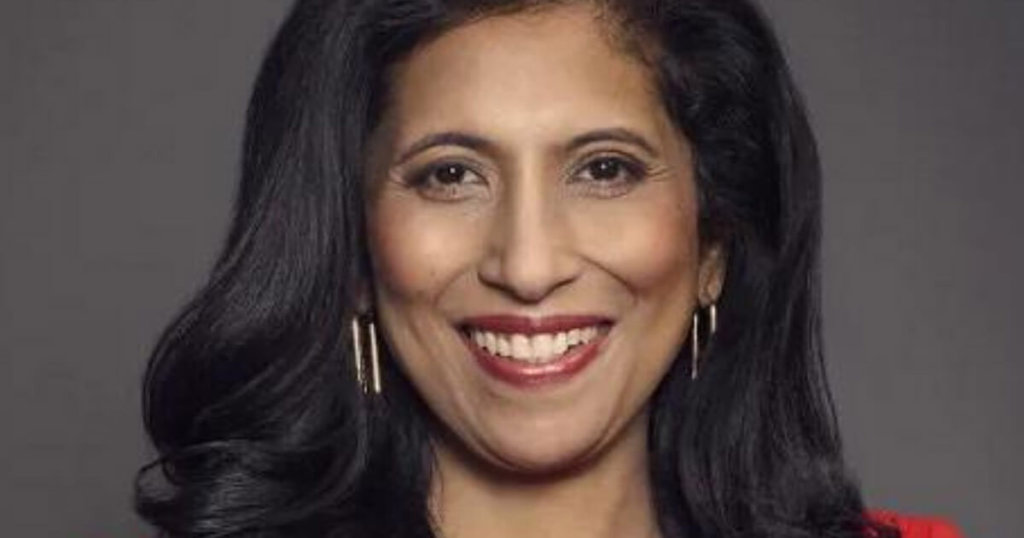 "Reconnecting with your passion and the things you care about is so important to keep our mental well-being" – Leena Nair
Leena Nair is the British Indian Business Executive and is the first female CEO of the French luxury brand Chanel. Before taking this role, she was the Chief Human Resource Officer of Unilever.
Leena has made some unconventional choices in her career. With three decades of experience at Hindustan Unilever Limited (HUL), where she started as a management trainee, Leena joined the company at a time when only 2% of the employees were women. At 52, she became the first female and first Asian Chief of Human Resources of the company. She has been a driving force in their equity, diversity, and inclusion agenda, in the transformation of their leadership movement, and in their preparedness for future work. From a rather conservative community in Maharashtra's Kolhapur to the global CEO of the luxury brand Chanel, Nair has had quite a journey.
She was also recognized by Queen Elizabeth II as one of the most accomplished business leaders in the UK and she was also named on Fortune India's 'Most Powerful Women's list in 2021'.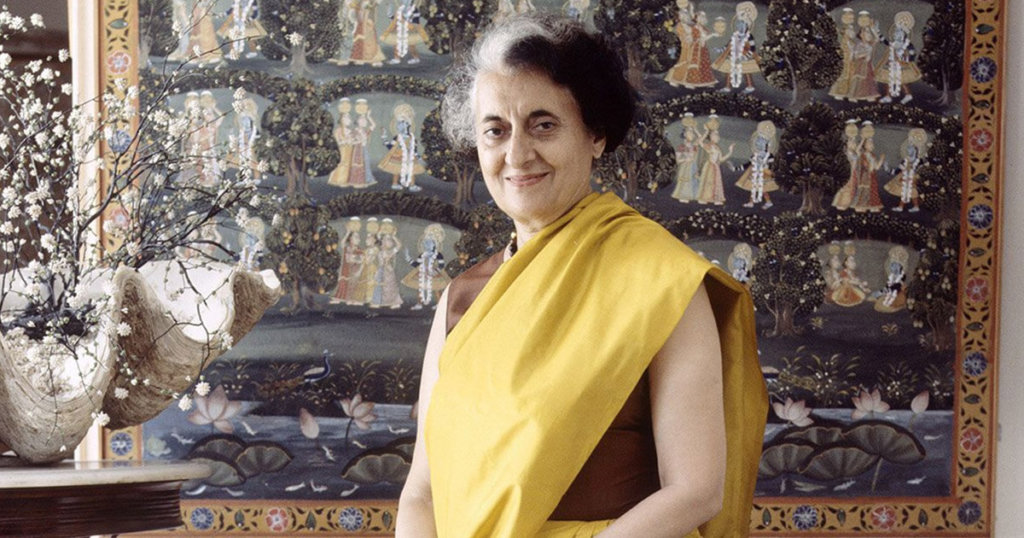 "To be liberated, a woman must feel free to be herself. Not in rivalry to men but in the context of her own capacity and her personality. – Indira Gandhi"
Indira Gandhi was the first woman Prime Minister of India in the 1960s when only a few women were in power across the whole world. Known as the 'Iron Lady of India', her name is registered as one of the most powerful leaders in Indian political history.
She grew up in a matriarchal society and learned the customs that empowered women with freedom of expression and economic choices. Her upbringing encouraged her to pursue a career in politics – a male-dominated field. She began her political career by serving as the personal assistant to her father Pandit Nehru. But she was strong in her pursuit and made a name for herself by playing an instrumental role in India's journey of establishing itself as a strong IT player.
The year 1971 witnessed India's another war with Pakistan which led to the formation of a new country Bangladesh, and Indira Gandhi as a Prime Minister made this bold decision. In the same year i.e. 1971, she received the Bharat Ratna Award from The Government of India as a recognition for all her work and devotion to the country.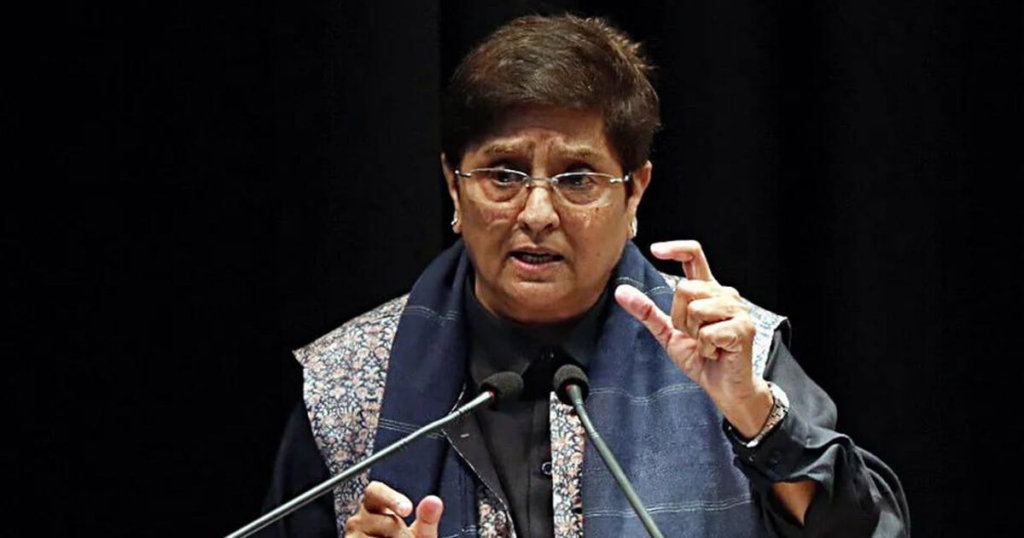 "Empowered women who reach tough or unconventional positions, make choices not sacrifice!" – Kiran Bedi
A lot of people in India know Kiran Bedi as a Social Activist and Politician but she is way more than that. She is the first woman Indian Police Service (IPS) officer and a former tennis player that India is proud of. She joined the IPS in 1972 and served a variety of roles including narcotics officer, antiterrorist specialist, and administrator. She started many reforms during her service period that brought improvements in the government system and lots of appreciation from around the world.
Along with her colleagues, she founded 'The Navjyoti Delhi Police Foundation' in 2007 which has provided residential treatment to a lot of drug and alcohol addicts. Soon after its establishment, it also started crime prevention programs such as educating slum and street kids, helping the kids from the vulnerable sections of the society to achieve something big in life.
She was awarded the President's Police Medal for Gallantry in 1979 and had also won the Ramon Magsaysay Award for her reforms in Tihar Jail.
Kiran Bedi's strong willpower to fight any kind of injustice and her courage to stand firm for the poor people are what define her the best. Young girls aspiring to become IPS, always look up to her for motivation.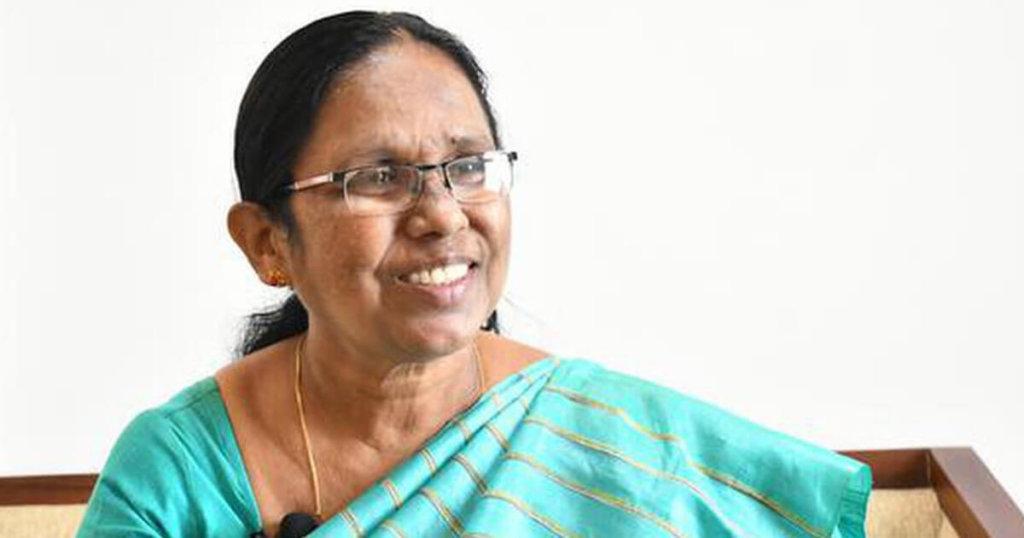 Well before the world realized the threat of Covid-19, it had caught the attention of Kerala's Health Minister KK Shailaja who happened to read the reports emerging from China at the beginning of 2020.
In the early stages of the pandemic, Shailaja was familiar with the seriousness of the situation as she was involved in the successful containment of the Nipah virus outbreak in the first half of 2018. The past experience helped her to prepare for a containment strategy even before the first passenger from Wuhan reached Kerala. Her foresight in preparing the state and her ability to communicate the decisions to the public gained world attention through international media.
She has been appreciated worldwide for curbing the pandemic. She was named 'Top Thinker of The Year' by Prospect a UK magazine. She was also listed as one of the 'Most Influential Women of The Year' by Financial Times.
The 64-year-old also has two books to her name. She is also the joint secretary of the Association's Central Committee.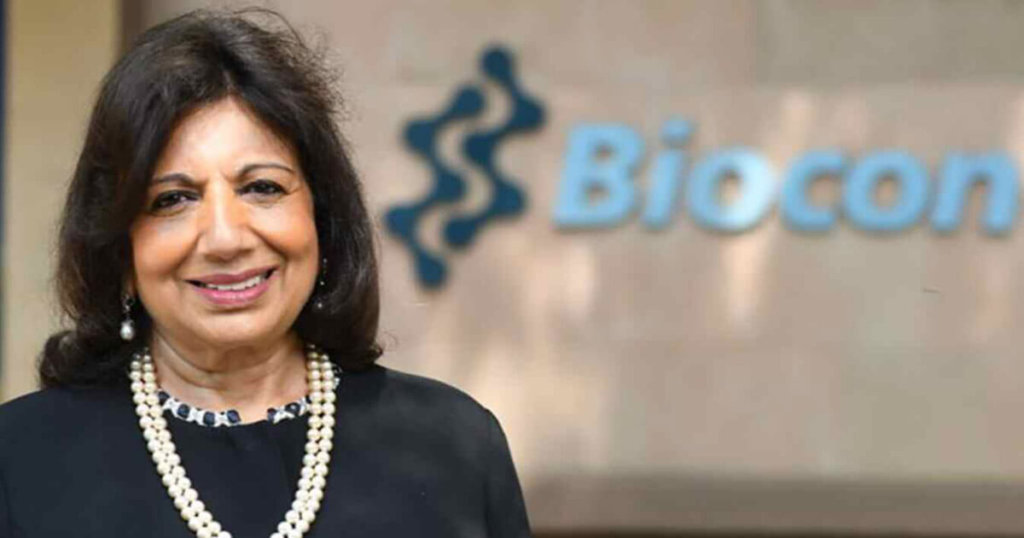 "I believe in never giving up, no matter what the odds. My mantra is 'Failure is temporary, giving up is permanent." – Kiran Mazumdar
Kiran Mazumdar is a self-made icon in corporate India. She is the President and Director of Biocon Limited – India's largest Pharmaceutical company. She has built this company to offer innovative and affordable products and the best possible treatment to patients worldwide. For this, she was also honored with "The Award of Excellence for the Advancement of Women in Science and Medicine". She was also a recipient of the Padma Shri Award in 1989 and the recipient of the Padma Bhushan in 2005.
Her commitment to providing access to affordable healthcare goes beyond the business. She has held several honoraries and advisory positions and her laurels and praises are only increasing. She is a motivation for all the young women in India and others alike.
As we saw, these women are taking leadership roles and breaking records. They are proof that if given the opportunity, women can excel in any field. Proper education can lay a foundation for any girl to become a strong and successful woman.
We all should do our bit to provide young girls their access to education, especially the ones who belong to the underprivileged communities.
Educate Girls is a non-profit that works for this very cause. We support girls who cannot study because of financial or societal challenges. We run several initiatives to ensure quality education for girls living in backward communities.
But we cannot do this alone. Your support can help us reach more girl children in need and provide them with access to their 'Right to Education'. Donate today to support girls' education.