5 Young Girl Changemakers Making The World A Better Place
Educating young girls benefits the whole society. Investment in their education is an investment for the nation's better future. Education is a powerful tool that provides girls stability for today and opportunities for tomorrow.
The girls who are educated are less likely to marry young and are more likely to lead a healthy and productive life. An educated girl can participate in the decision-making to build a better future for herself and her family.
Unfortunately, even today, in many parts of rural India, no matter how talented a girl is she always gets the shorter end of the stick if not educated properly. Given the patriarchal beliefs, female infants are often referred to as the burden on the family, and right from their birth, most of them have to bear the burden of gender inequality.
Stating the facts, India is the second most populated country in the world. However, the ratio of educated girls is quite below the average when compared to the boys.
Educate Girls is a non-profit organization that is helping girls in minority communities to study. It is providing them an opportunity for a better and more independent future. Your support will help us motivate the innocent little girls to come forward and study.
We at Educate Girls draw our inspiration from several young girls and women.
These influential young girls whose names are mentioned below have solely taken the stand as teenagers to support one cause or the other.
1. MALALA YOUSAFZAI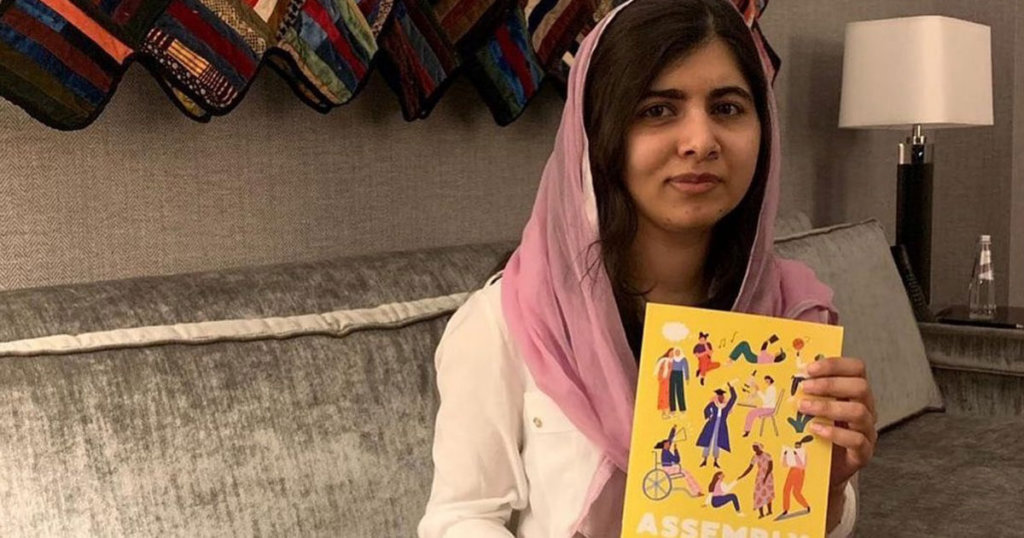 "Extremists have shown what frightens them the most: a girl with a book."
A bold young woman, Malala Yousafzai is a Pakistani activist who fought for female education rights while she was just a teenager. She broke the silence back in 2012 while she was only 15-year-old and spoke publicly against the prohibition on the education of girls that was imposed by the Tehrik-i-Taliban
Pakistan. She paid a price for raising her voice by getting shot by the Taliban who thought that she would lose the courage to fight back. But, the nation stood up with Malala after this incident and elicited protests for justice.
The cause of educating young Muslim women was taken up around the world and as a result of which a petition was introduced that led to the ratification of Pakistan's first Right to Education Bill. Around the same time, the launch of a $10 million education fund was announced by the President of Pakistan to support the education of girls.
Educate Girls salutes such young changemakers for making a better world. We salute Malal's courage and take inspiration from her work. To make education accessible to girl children in India, Educate Girls has been working in the Indian states of Uttar Pradesh, Rajasthan, and Madhya Pradesh for the last 14 years.
2. GRETA THUNBERG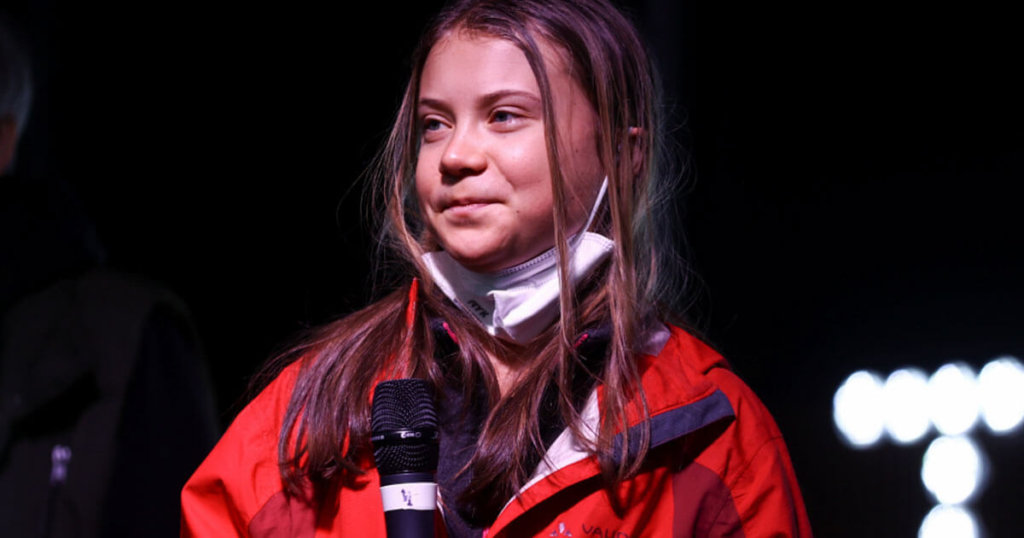 "The climate crisis is of course only a symptom of a much larger crisis."
Greta was not the first one to talk about the climate crisis but her strong voice definitely attracted attention from across the world. The 18-year-old Greta is one of the biggest climate campaigners. Her activist's journey started when she persuaded her parents at the age of 15 to make reduced carbon footprint life choices.
Her campaign began at a school level saying "school strike for climate" and started inspiring thousands of youths to start a strike of their own. In 2019 in a UN Climate Conference in New York, Greta angrily mentioned in her speech that the world leaders are not doing enough to meet the carbon emission targets. Observing her cause, more and more teenage students from the UK to Japan started joining her in the protest by skipping their schools. Greta also got the Nobel Peace Prize nomination for her climate activism.
This is the power of a young educated girl. This is the courage and empowerment that education promises. This world needs more activist minds like Greta. We at Educate Girls are ensuring the same in India by enrolling more girl children in schools and ensuring they complete their education.
Have a look at some of our successful projects.
3. NAOMI WADLER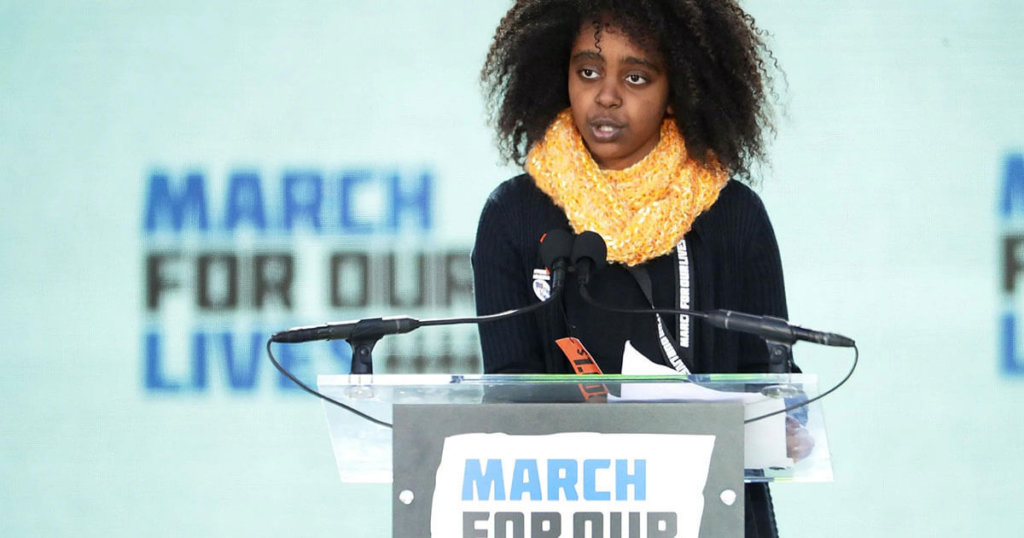 "I am here today to acknowledge and represent the African American girls whose stories don't make the front page of every national newspaper, whose stories don't lead on the evening news. I represent the African American women who are victims of gun violence, who are simply statistics instead of vibrant, beautiful girls full of potential."
Naomi said this at the "March for Our Lives in Washington, DC". This speech of an 11-year-old student activist against gun violence gained national attention in 2018. Before the march, Naomi led 18 minutes long student walk in which 17 minutes were for each of the students who lost their lives in Parkland and one additional minute for an African American student Courtlin Arrington, who was murdered right after the Parkland shooting.
Miss Wadler has made several speeches advocating for victims of gun violence in the United Nations with a special mention about the black female victims. Her mission has changed the narratives around African American girls. She believes that every person is valuable and hopes that more and more people will join in her effort to remember Courtlin and the many girls lost to harsh gun violence.
This fearless young girl is an inspiration for young girls across the world. We at Educate Girls also aim to raise a generation of young girls who are fearless in their pursuit and empowered enough to face any challenge. Hence, we advocate and work towards girls' education because empowerment can only come with awareness and awareness can only be built through education.
4. NATASHA MWANSA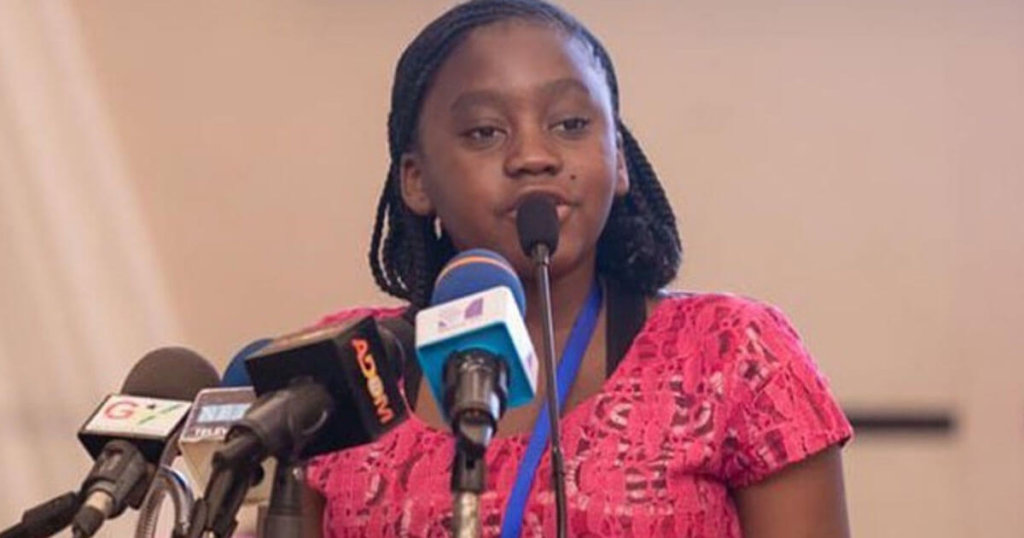 "We urge African governments to support and uplift girls, and make a firm decision to end child marriage."
At some points, girls feel helpless and are often left behind because they have a lack of knowledge about their rights. Natasha Mwansa is a Child Journalist and also a Child and Women's Rights advocate and activist. She is a passionate and fearless force that is revolutionizing since the age of 12 and has been using her voice to advocate for the human rights of individuals.
As a junior reporter, she wrote stories that raised awareness about various issues that women and children were facing around the world. Soon her work developed into direct advocacy when she started taking part in the UN campaigns for the sexual and reproductive health of young people and other issues affecting them.
Along with all this, she took this work on a personal level and started working directly with young people to make them aware of their rights and responsibilities. Her work gained her recognition and has such a loud impact that she is currently the youngest person to have addressed the World Health Assembly and has been awarded a Global Health Leaders Award by the WHO.
She is the IMF 2020 Spring inspiration and has received recognition from heads of various countries. Her phenomenal speech delivered during the Women Deliver Conference in Vancouver, Canada went viral in 2019 and she got standing ovations from four heads of state. She also campaigns against child marriage and gender-based violence.
Just like her, we also aim to provide education accessibility to young girls that make them aware of their rights.
Talking about rural India, ever since a girl starts menstruating, all her parents think about is her marriage. According to them, once she gets her period it is the perfect time for her to become a wife and start running a family. Child marriage robs girls of their childhood and forces them to step into roles that they are unprepared for.
This is exactly what Educate Girls is fighting against. Child marriage is an issue that is prevalent mostly in developing countries, including India. It is a source of other evils like childhood pregnancy and domestic violence. There is an urgent need to stand up against this practice and allow little girls to continue their education. If parents start educating their child then marrying her becomes a second priority.
5. AUTUMN PELTIER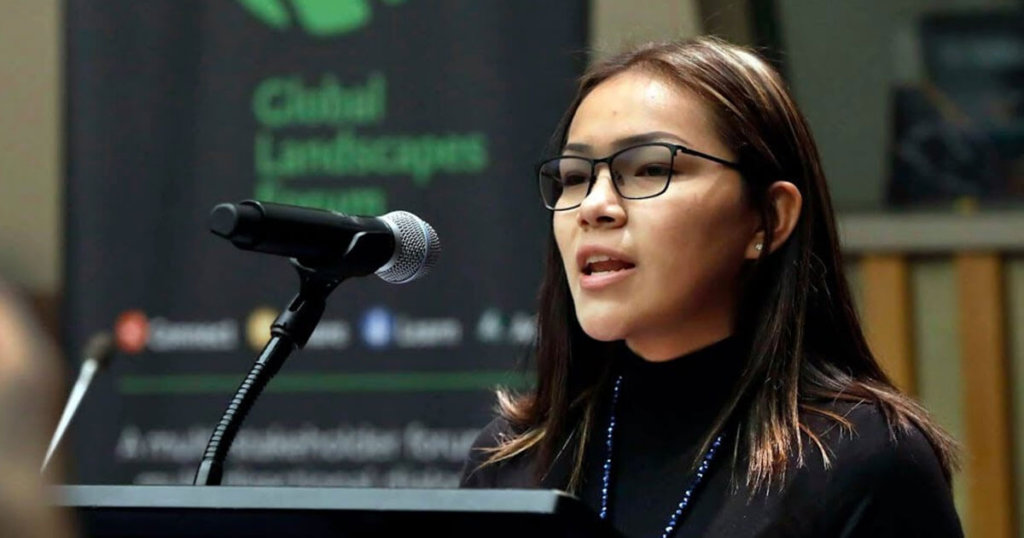 "I am from this land. My ancestors are buried here on this land. This land is our land and it's part of me and part of everything I am and everything I do."
Autumn is a world-renowned water rights advocate and one of the leading global youth environmental activists. In 2019, she was appointed as the Chief Water Commissioner for speaking up about the issue of contaminated water on Indigenous rivers in the United Nations. For her activism, she was also nominated for the Children's Peace Prize in 2017.
At the age of 8, while she was attending a ceremony with her mother, she got inspired for her future work as a water protector because on her way she saw signs that warned of "toxic drinking water" at Serpent River, Canada.
Contaminated water reserves are caused due to a lot of factors including pollution and pipeline leaks and this has been an active ongoing problem in various parts of the world. As Peltier grew she learned the importance of clean water and respecting the environment and in her early teenage years she got inspired to take up the responsibility of clean-water advocacy.
Autumn fought for the right of people to drink clean water and in 2016 at the Annual Winter meeting she portrayed great courage in criticizing the Prime Minister of her country face-to-face for clean water policies. She gained international media attention for scolding the Prime Minister at such a young age. With her bold attitude, she made positive contributions as a water-rights protector.
Autumn's efforts are commendable and inspiring. Educate Girls also contributes towards a society where girls are educated and participate in the dialogues that affect them the most. Our programs are designed to pull up young girls like Autumn to become leaders.
Each of these girl changemakers and many like them are an inspiration in themselves. Their firm belief in the power of young girls and their ability to create change is what motivates Educate Girls the most.
While some girls escape from the shackles of their families to build a bright future for themselves, others surrender to the ill fate. They need trustworthy support to fight for their Right to Education.
We need to step ahead as an individual and as a nation to contribute towards our girl children's better future.
Join the efforts of Educate Girls to improve the lives of young girls in India by providing them quality education.
Educate Girls lays a foundation to ensure education and awareness amongst the girl children in the remotest parts of India. With determination and courage, we are proceeding with our dream. A little support from you will help us serve these young potential minds better.
Read more about our work and come forward to donate a little for this cause. Our girl children deserve equal opportunities in life if nothing more.
We feel proud to help the Government of India in making persistent efforts to raise the status of girl children in society. We have been contributing towards girls' education for 14 years now and yet a lot more needs to be done for girls to be truly treated as equals. We are committed to empowering them through our programs and we cannot do that alone. Contribute towards girls' education, today!